This padlock suits any size Hoselink Retractable Hose Reel.
It fits into one hole of the hose reel pin at the underside of the wall bracket, thereby securing the hose reel to the bracket.
The brass 1-3/16 inches padlock comes with 2 keys. Given it's use outside, spraying occasionally with a lubricant may be of use to keep the key well working smoothly.
NB: Unlike the standard wall bracket, the reel cannot be locked on to the Hose Reel Post using the padlock or any other method.
Reviews
Built-in combination Lock
I was going to install the Hoselink in front yard . But because the padlock is small and I thought someone could easily break the lock. I had to install the Hoselink in the backyard. I love Hoselink. I have been watching Laura from Garden Answer. To me it's a great investment. I recommend built-in combination lock can maybe be configured on housing or bracket. They cost about $30. Thank you for your time.
Thanks for your review. I will certainly share this feedback with the product team!
Sturdy.
This wasn't a flimsy lock. Strong and heavy.
We love our and are gifting my stepmom one!
Looking forward to the next growing season to really get good use of my hoselinks!
Such a game changer!
Having a self retracting hose that will reach all corners of my property is incredible! The hose is up off of the ground, always put away neatly in the housing and does not kink. Love my Hoselink!!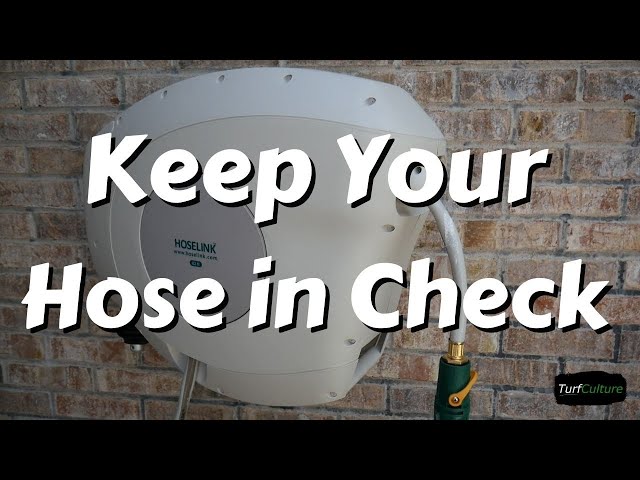 Awesome video! Thanks for sharing and for the review! Happy watering :)
Security!
Simple padlock design but offers extra security to ensure my Hoselink stays right where we put it!
Great product
There is absolutely nothing I don't love about my hoselink !!!!
Perfect fit
We live in a nice neighborhood but it makes us feel safer to know it's locked in.